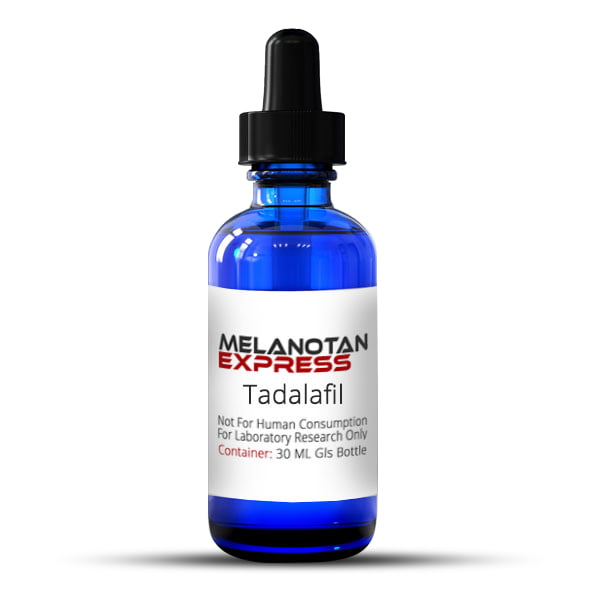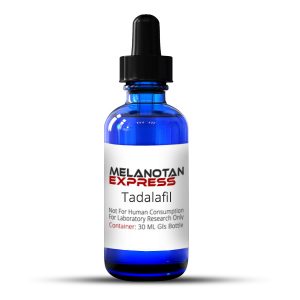 Description of Tadalafil:
Other names:
Cialis
Liquid Cialis
Ic351
742SXX0ICT
CHEMBL779
ADCIRCA 
ICOS 351
IC-351
Discovery:
GlaxoSmithKline, previously known as Glaxo Wellcome, receives the honor for the discovery of Tadalafil. The discovery of Tadalafil was possible through a significant collaboration between Glaxo and ICOS in August 1991.
In 1993, the special ICOS corporation studied specific compounds such as phosphodiesterase type-5 (PDE5) enzyme inhibitor and IC351. In 1994, just a year after it, researchers in the Pfizer company found the efficacy of sildenafil for erectile dysfunction and PDE5 inhibition. A few years later, in 1998, the collaboration 0of Glaxo and Eli Lilly gave rise to the discovery of causes of problems of penile erection and the prevention of the syndrome through different agents.
Mechanism of action:
Penile erection occurs as a result of increased blood flow to the penis during sexual stimulation. An increase in blood circulation and relaxation of corpus cavernosum and penile arteries and release of nitric oxide (NO) from nerve terminals cause an erection. As a result of these events, increased synthesis of cyclic GMP (cyclic guanosine monophosphate) occurs. Moreover, it also aids in the PDE5 inhibition.
PDE5 inhibition improves erectile dysfunction through the enhanced concentration of cGMP. Tadalafil (Cialis) works in the principle of PDE5 inhibition to increase blood circulation to the sexual organs.
Clinical applications:
Treatment of erectile dysfunction:
As discussed earlier, Tadalafil is a PDE5 inhibitor that helps treat erectile dysfunction among males. According to the clinical studies, Tadalafil has more half-life (more than 17 hours), making this compound stay longer and causing a longer-lasting effect.
Treatment of pulmonary hypertension:
According to the clinical research studies, Tadalafil (Cialis) is a well-tolerated compound by patients suffering from pulmonary arterial hypertension. Tadalafil helps these patients by improving exercise capacity and life quality and reducing the time of symptoms worsening. The longer half-life of Tadalafil and sustained compliance help in the increased beneficial cost of this supplement compared to the other alternatives such as sildenafil citrate.
Treatment of Raynaud's phenomenon:
Most of the time, Raynaud's phenomenon occurs due to side effects of the comorbidities and chemotherapy. Liquid Tadalafil can significantly help reduce the disease symptoms and increase the blood circulation to the targeted areas. Patients who are resistant to sildenafil citrate can use Tadalafil Liquid for a better prognosis.
Disclaimer:
The data provided in this article about Tadalafil has been written to provide knowledge for the research purposes only. The article is specifically designed to provide information about Liquid Tadalafil rather than giving instructions about the use of it.. Furthermore, there has been no mention of the route of administration or dosage of the Liqud Tadalafil. The information provided in the article has been collected from different published researchers by a group of expert researchers keeping the medical protocols in view.
Furthermore, this article does not contain any information to encourage readers to consume or advertise Tadalafil. We do not condone any advertisement of any supplement or drug that the FDA has not approved. Melanotan Express insists that no product should be ingested under any circumstances.
References:
Daugan, Alain, et al. "The discovery of tadalafil: A novel and highly selective PDE5 inhibitor. 2: 2, 3, 6, 7, 12, 12a-hexahydropyrazino [1 ', 2 ': 1, 6] pyrido [3, 4-b] indole-1, 4-dione analogues." Journal of medicinal chemistry 46.21 (2003): 4533-4542.
Curran, Monique P., and Gillian M. Keating. "Tadalafil." Drugs20 (2003): 2203-2212.
Yuang, Run-Qiang. "Benefits of tadalafil in sexual activity-related time concerns." Zhonghua nan ke xue= National Journal of Andrology6 (2010): 572-575.
Galiè, Nazzareno, et al. "Tadalafil therapy for pulmonary arterial hypertension." Circulation22 (2009): 2894-2903.
Shenoy, Padmanabha D., et al. "Efficacy of tadalafil in secondary Raynaud's phenomenon resistant to vasodilator therapy: a double-blind randomized cross-over trial." Rheumatology12 (2010): 2420-2428.
If you are looking to buy Tadalafil Liquid ( Liquid Cialis ) for research purposes, visit Melanotan Express, one of the leading suppliers of the USA Peptides and SARMs for sale:
https://www.melanotanexpress.com/product/tadalafil-30-mg-per-ml-30ml-bottle/