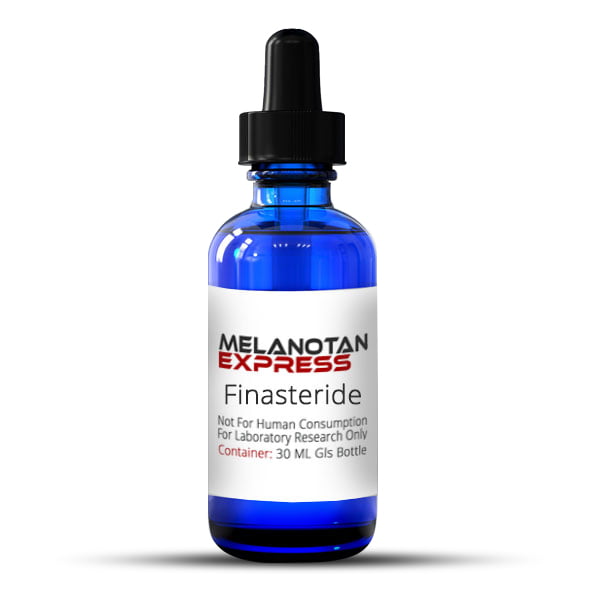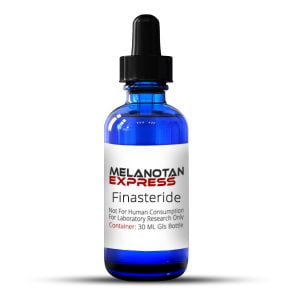 Product information:
Molecular mass – 372.55 g/mol
Chemical name – N-tert-Butyl-3-oxo-4-aza-5α-androst-1-ene-17β-carboxamide
Chemical formula – C23H36N2O2
Other names:
Discovery:
In the year 1984, finasteride's first patent was developed. However, in the year 1992, finasteride was approved for medical indications. Merck developed the finasteride initially. In 1992, Merck got the initial approval for finasteride from the FDA in terms of Proscar for the treatment of prostate enlargement. The active ingredient present in finasteride was useful initially for benign prostatic hyperplasia and hypertension treatment.
Mechanism of action:
Being a type II 5α-reductase specific inhibitor, finasteride is an intracellular enzyme which is capable of androgen testosterone to DHT conversion. In humans, the mechanism of action for finasteride is based usually upon the inhibition of type-2 isozyme. In the human body, Type I 5α-reductase is more prominently present in the scalp, liver, skin, and, different sebaceous glands. Type I 5α-reductase mostly accounts for the DHT circulation in the body (one-third of its total circulation). For these, both isozymes, inhibition of finasteride is associated with the dihydro finasteride inhibitors reduction. Inhibition of Type II 5α- reductase helps in the blockage of conversion of testosterone (male hormone) into DHT. This peripheral conversion blocking results in a decrease in the higher concentrations of serum and tissue DHT.
Clinical applications of finasteride:
Prostate cancer prevention in men:
According to different pieces of research and clinical trials, finasteride helped in enhancing the diagnosis or early diagnosis of enhanced and high-grade prostate cancer by enhancement of features of PSA test performance.
Treatment of baldness in females:
According to the current clinical evidence, finasteride is the approved drug or treatment for female pattern hair loss (FPHL) through the administration of minoxidil solution topically. Generally, finasteride is the alternative treatment to different other options. Furthermore, the other options for female pattern baldness treatment include 5α-reductase inhibitor (5-ARI) with the oral administration of dutasteride (in combination). Despite the other harmful or teratogenic effects, there are different research publications which specifically support the use of finasteride for the positive results in the treatment of female pattern baldness.
Male pattern baldness treatment:
Finasteride has indications for the male pattern baldness treatment which is also known as androgenic alopecia. In such baldness, hair loss starts from the crown and then extends towards the mid-scalp. The finasteride indication in such hair loss is for adult men. The mechanism of action behind this effect is a decrease in the body hormone known as DHT. A decrease in the DHT concentration can cause an increase in the regrowth of hair which results in slower hair loss. However, the growth rate of hair on other body parts isn't affected by finasteride consumption.
Disclaimer:
The data provided in this article about  Finasteride has been written to provide knowledge for the research purposes only. The article is specifically designed to provide information about Finasteride rather than giving instructions about the use of it. Furthermore, there has been no mention of the route of administration or dosage of the Finasteride 5 mg. The information provided in the article has been collected from different published researchers by a group of expert researchers keeping the medical protocols in view.
Furthermore, this article does not contain any information to encourage readers to consume or advertise Finasteride 5 mg. We do not condone any advertisement of any supplement or drug that the FDA has not approved. Melanotan Express insists that no product should be ingested under any circumstances.
References:
Zito, P. M., Bistas, K. G., & Syed, K. (2021). Finasteride. In StatPearls [Internet]. StatPearls Publishing.
Chou, C. H., Lin, C. L., Lin, M. C., Sung, F. C., & Kao, C. H. (2015). 5α-Reductase inhibitors increase acute coronary syndrome risk in patients with benign prostate hyperplasia. Journal of Endocrinological Investigation, 38(7), 799-805.
Tacklind, J., Fink, H. A., MacDonald, R., Rutks, I., & Wilt, T. J. (2010). Finasteride for benign prostatic hyperplasia. Cochrane Database of Systematic Reviews, (10).
Iamsumang, W., Leerunyakul, K., & Suchonwanit, P. (2020). Finasteride and its potential for the treatment of female pattern hair loss: evidence to date. Drug Design, Development and Therapy, 14, 951.
Where to find Finasteride for Sale?
If you are looking to buy Finasteride for research purposes, visit Melanotan Express, one of the leading suppliers of the USA Peptides and SARMs for sale: https://www.melanotanexpress.com/product/finasteride-5mg-per-ml-30ml-bottle/